The perfect cleaning system for your glasses. The EYESHAKER ensures a complete cleaning of your glasses.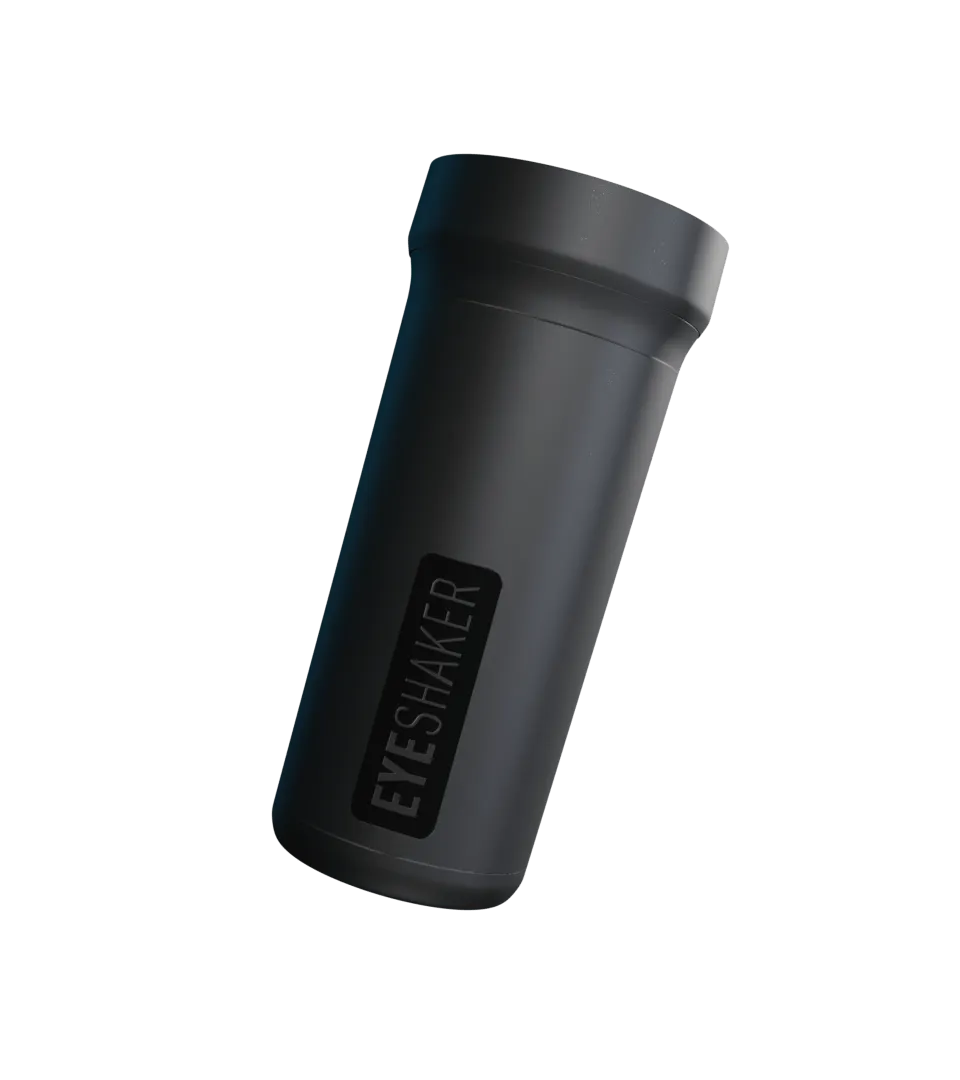 cleanliness beyond the glasses rim
Suitable for all kinds of glasses: The EYESHAKER ensures a complete cleaning of your frames and glasses. No matter if it's optical, sun or sports eyewear.








How it works
Four steps to optimal cleanliness: Cleaning was never easier. And your glasses were never freed from dust and dirt as quick as now.
01
Fill it
Half fill the Eyeshaker with water and add Cleaning Tab. Each tab lets you shake your glasses for up to 10 days. We then recommend replacing the cleaning fluid.
02
Shake it
After the cleaning tab has dissolved, shake the glasses in the closed EYESHAKER for about 15 seconds. The elastic insert adjusts to the glasses and keeps them safe and tight.
03
Wash it
Remove the glasses from the Eyeshaker and rinse briefly under clear water.
04
Dry it
Dry glasses with the dark side of the microfiber glove and polish with the light side.
Done!
The gentle, holistic cleaning approach of the Eyeshaker optimally supports a long service life of the glasses frame and lenses. And nothing scratched or smeared.
High end design
The design makes the Eyeshaker not only the perfect cleaning tool, but also a home accessory for every kitchen, bathroom and office.
Optimal hold
The soft silicone part in the lid keeps your glasses firmly in the eyeshaker during shaking so that nothing happens to them.
Tightness
The high-quality processed individual parts and the silicone seal together result in an absolutely tight Eyeshaker
Dimensions & Weight
Beautiful, functional and also handy. The EYESHAKER finds space in every backpack and every handbag.
Height x Width x Depth
20 x 10 x 8cm
Supported glasses dimensions
Length: 13 - 15cm
Max. height: 6cm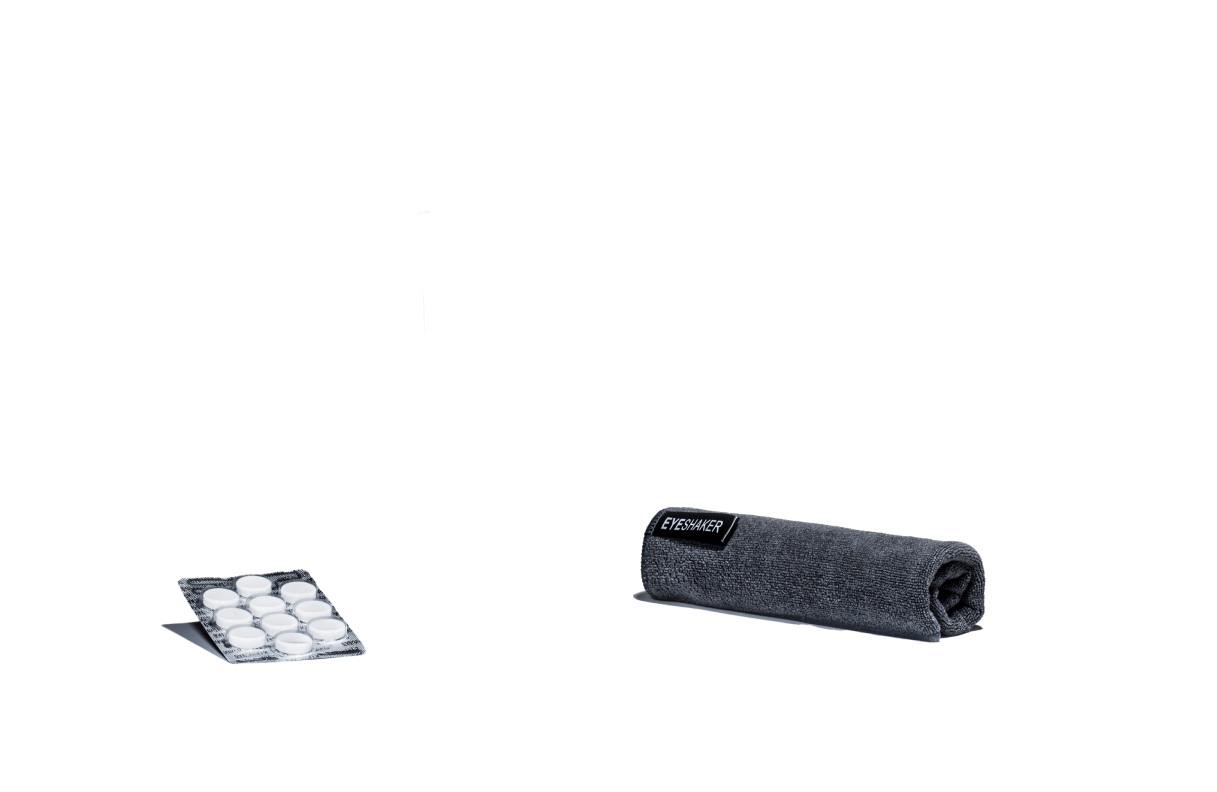 Everything you need to be happy with your glasses! The EYESHAKER set with EYESHAKER, 10 cleaning tabs and EYESHAKER microfibre glove.